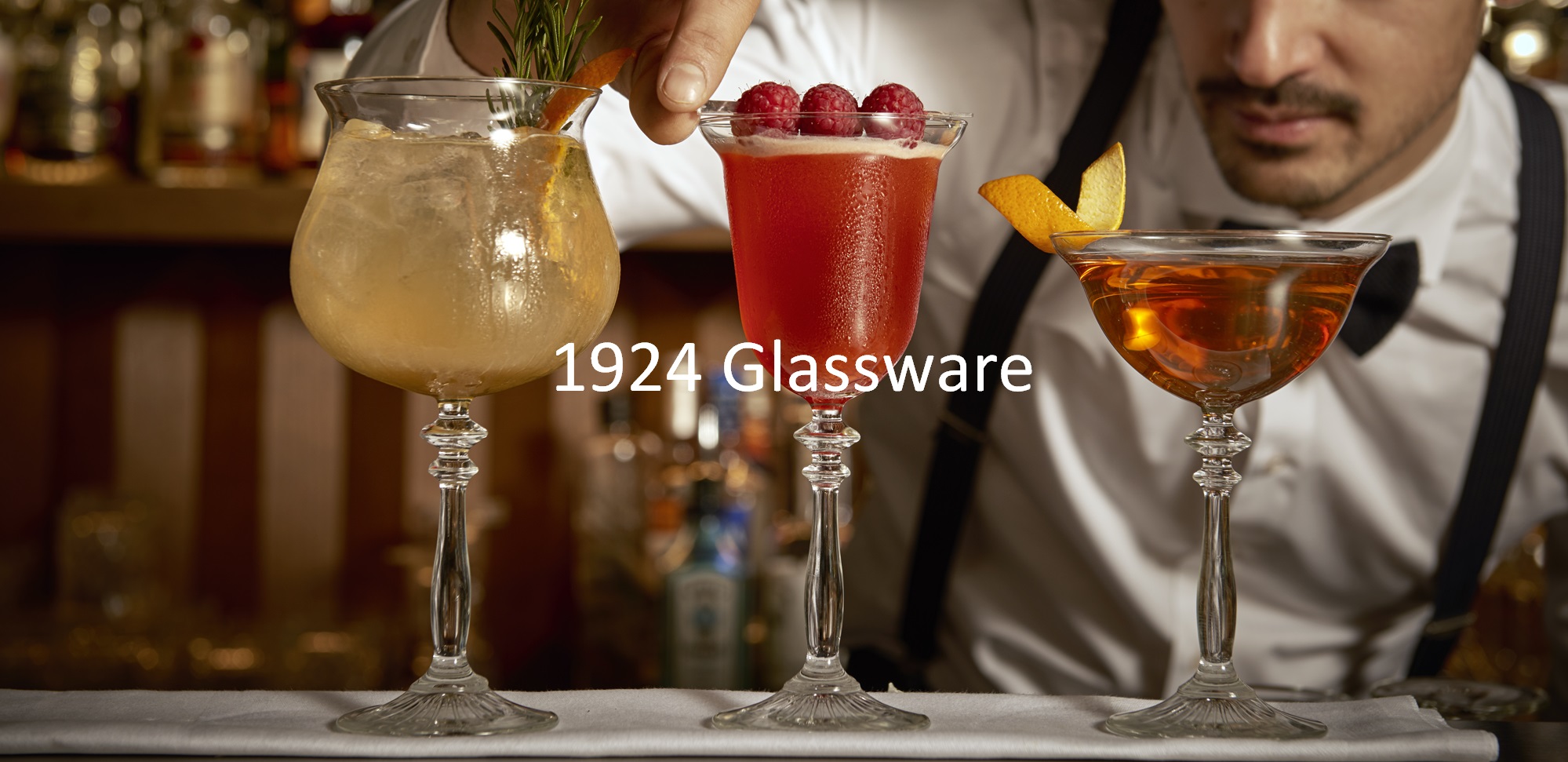 The new 1924 Libbey Vintage stemware range fuses jazz-age flair with exciting new cocktail trends. The design is based on Richard Zijlstra's ingenious Glassology® food pairing concept, which lets you rest a stylish spoon on the rim of the coupe.
Richard and Libbey have together modernized the original coupe design by legendary Royal Leerdam designer, A.D. Copier, which coincidentally once had pride of place in Richard's own grandmother's display cabinet. We've also added tow new glasses to the range, which consists of the Coupe, a Cocktail/Wine glass and a Gin & Tonic glass. The spoon and the Gin & Tonic glass will be launched later this year.
With their distinctive stem, embossed footplate and original bowl design that gracefully opens out to let your lips rest on the elegant rim, in turn enhancing the taste experience, these glasses epitomize everything that makes cocktails so loved by so many: bygone-age sophistication coupled with an openness to forward-looking trends.
WIL JIJ ÉÉN VAN DE GLAZEN UIT DE 1924 SERIE WINNEN?
Ga naar onze Facebook pagina en nodige jouw vrienden uit om onze Facebook pagina leuk te vinden of schrijf een leuke recensie.
Hieronder is een korte film te zien over A.D. Copier. Hij was van 1914 tot 1971 verbonden aan de Glasfabriek Leerdam.
Hiermee was hij tientallen jaren lang de enige ontwerper in vaste dienst bij de glasfabriek.
Ook is hij de ontwerper van het wereldberoemde "Gilde" glas.
Tevens ontwierp hij in 1924 ook het glas wat in ons oude logo stond.
Dit glas is de inspiratie geweest om tot het nieuwe ontwerp te komen.